HOW MUCH DOES BED BUG TREATMENT COST?
There are many factors that determine how much a heat treatment for bed bugs will cost. Every job is different. We treat residential homes, apartments, condos, and retirement homes. We have done heat treatments in various locations around the GTA but also offer to go further distances, but the costs do rise as we get into areas outside of the GTA.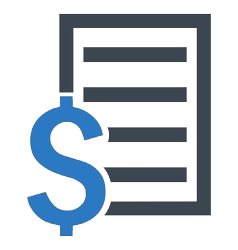 HEAT TREATMENT PRICING FACTORS
Level of Infestation
If it's an apartment or condo, the costs increase when you live on higher floors due to setup and preparation. (Example: ground floor one bedroom would cost approximately $1250 plus HST and an additional $50 per higher floor). Another factor is whether your apartment or condo is one, two, or three bedrooms. The larger the area to heat up the higher the cost. This is mainly because we are using more heater units causing an increase in workload and diesel usage. If side by side units are to be treated, then the cost per unit decreases as we can treat both in one day. This same applies to upper and lower units.
90 Day Guarantee
It is most recommended to have the 90 guarantee. Without the guarantee you can save on the costs of the heat treatment, but it will be a one-time treatment. The only way to get the 90-day guarantee is to have us treat the whole house or apartment. Heating just one floor of your home will save you money, but it will not include the 90-day guarantee.
OPTIONAL K9 INSPECTION (BED BUG DOGS)
In rare cases, if we do not find any bed bugs and you're not yet convinced, we send in bed bug detection dogs. If any bed bugs are hiding, our K9's will find them. They can also be used to confirm treatment success by bringing them in 7 days after the treatment to confirm there are no remaining bugs.