Bed Bugs Bites Pictures -What Do Bed Bug Bites Look Like?
Have you been bitten in your sleep and aren't sure if it's bed bugs? Use these images to determine if you have bed bug bites on you.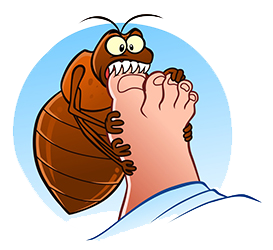 HOW TO IDENTIFY A BED BUG BITE
BED BUG BITES ARE ITCHY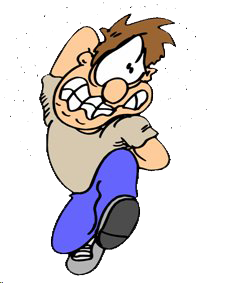 Bed Bugs Bites Pictures. Bed bugs bite at night, while you are sleeping. Unless you feel it crawling on you, you will not feel the actual bite. Bed bugs inject an anesthetic like substance, so you don't feel the bite. When a mosquito bites, you eventually feel it, but this is not the case with bed bugs. If you are subject to an allergic reaction of the bed bug bite, then you will see similar results as the bed bug bites pictures at the top of this page. We've seen people covered in welts, and some with small bumpy reactions. No two reactions are usually identical.

NOT ALWAYS VISIBLE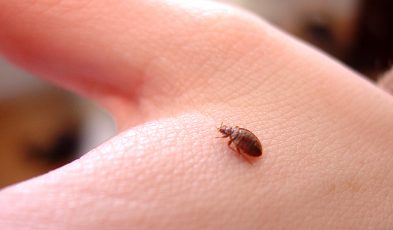 You may not react to a bed bug bite. We've seen many cases where the bed is crawling with bed bugs (between the mattress and the box spring, so they're not easily visible) and yet the customer had no visible signs of bed bug bites. In these cases, the only way they found out they were infested was because they eventually saw a bed bug in their bed. If you sleep with someone else, you may not be getting bitten at all. Sometimes, bed bugs prefer one person's blood over the other.

BED BUGS BITE IN 3S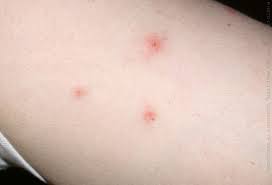 A common pattern we've seen is bed bugs (Bed Bugs Bites Pictures) will bite in a triangular shape, usually in 3's. It's not always going to be an exact indication. However, if you do have a triangle shaped biting pattern on your body, tere is a high chance you're infested. It is a good idea to call your doctor, but make sure to be referred to a dermatologist. It can take a long time before getting an appointment with a dermatologist specialist, so make sure you call us as well 1-800-955-1890. We will be able to inspect your location, and give you an answer quickly. If your infestation is in early stages, our dog detection service may be your best choice.

Bed Bug Bite Signs & Symptoms
A Burning Sensation
A burning painful sensation from a bug bite.
Fresh Bug Bite
A raised itchy bump with a clear center.
Old Bed Bug Bite
A red itchy bump with a dark center.
Multiple Bites
Red bumps or welts in a zigzag pattern or a line.
Severe Bites
Red bumps surrounded by blisters.
Blood Spots
Tiny spots of blood from bites.
Where Do Bed Bugs Bite?
Bed Bugs like to bite exposed areas. Anywhere you leave your skin uncovered while you sleep is an opportunity for a meal.
BED BUG HEALTH RISKS
Bed bugs can be carriers of disease. In addition to humans, they feed on rodents, guinea pigs, dogs, cats and even bats. Scratching bed bug bites and failure to keep the bites clean and disinfected may lead to a secondary infection that can lead to swelling and bleeding. Children, the elderly, and people with weak immune systems may develop secondary infections that result from bed bug bites.

REACTIONS TO BITES
When people are bitten, they often do not notice at first. It can take up to ten days for signs to show that you've been bitten. No two people react to bites in the same way. The first reaction is usually itching and irritation. This is often followed by a raised appearance on the area that was bitten. Others react by having welts and hives all over the body. Some people have small, pinkish bumps where they've been bitten.

BED BUG BITE TREATMENT
The first step is to wash the bite(s) with warm soap and water. If you have any, use diluted enzyme cleaner. You can apply calamine lotion or bentonite clay to the area to help stop the itching. You can also use an over-the-counter pain reliever to relieve swelling and pain. If you experience a rash and tightness in the chest, or difficulty breathing, consult your physician immediately.