What Do Bed Bugs Look Like?
Have you ever wondered what bed bugs look like? Here are some pictures of bed bugs and a description of what they look like. Use these images to identify bed bugs in your home.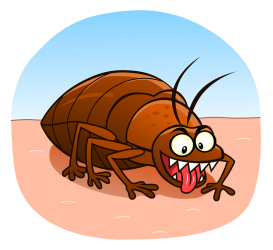 HOW TO IDENTIFY A BED BUG
BED BUGS ARE BROWN
Bed bugs are brown after they have had at least one blood meal. At first, before they have fed, they are clear, and very hard to spot. However, once they have fed, they are brown. This brown colour is from the blood they have consumed. Immediately after they have fed on human blood, they can look engorged, and fat. As time passes, they are usually flat and have a larger back end, usually quite bigger then their head. The at the top of the page should help you be able to know exactly what they look like.

THE SHAPE OF AN APPLE SEED
To the naked eye, the typical shape of a bed bug is similar to an apple seed or dark sesame seed. They have a round shape to them, and can sometimes look a little longer than an apple seed, but this is the basic way to identify bed bugs. There are other insects that do look similar, such as bat bugs. However, usually the center of a bed bug's body has a black line.

KEEP A LIVE BED BUG FOR US
If you believe you have found a bed bug, and have looked through our pictures, please give us a call at 1-800-955-1890. We will come out to your location and review your specimen. Or better yet, you could take a picture and send it to us. Call us, and one of our expert pest control technicians will be happy to work with you, and help you identify your bed bug. We have had many circumstances when someone thought they had bed bugs, but once we were done inspecting, it turned out that had another form of pest.