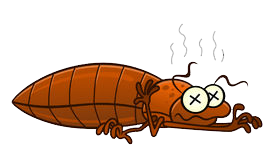 PREPARE FOR BED BUG HEAT TREATMENT
Prior to treating any home or business, our Bed Bug Exterminators ask that you prepare your location for treatment. To get a jump start, we provide you with the following information so that you can make arragements ahead of time. We also offer a preparation guide that you may download. We also go through all required preparations with you upon visiting your location.

First Steps
Please complete the following steps before we begin the bed bug treatment:
Remove Your Valuables
You should move valuable items during our procedure to avoid being broken or damaged. Some items can be stored in your stove, fridge, or freezer during the treatment. Other items should be stored outside, or at another location. Please look through the following list to ensure you remove all necessary items.
Plants & Animals including Fish Tanks

Cans of Paint & Carbonated Beverages (Store in Fridge)

Peanut Butter, Cooking Oil, Chocolates, Wines, Liquors (Store in Fridge)

Candles, Wax Crayons, Lipstick, Deodorants, Cosmetics (Store in Fridge)

Plastic & Wood Items & Materials such as Window Blinds

Medicine & Vitamins (Store in Fridge)

Oxygen Tanks, Fire extinguishers, Aerosol Containers, Lighters

All other Combustible Items

Magnets, Electronics, and Musical Instruments

Delicate & Collectible Items such as Stamps

Ammunition
Provide Sufficient Airflow
Propore Air Flow must be provided in order for the Heat Treatment to be effective. This allows the heat to penetrate the tight areas that BedBugs hide in. Please ensure you take the following measures to guarantee effectiveness.
Remove clutter hanging in your Wardrobes (including bins, stored clothes, other stored items)

Stack books side-by-side; reduce space between books; flip every 2nd book on its back; and fan pages

Books that have been read in your bed need to be stored in an open area

Book shelves need to be moved 5 inches from the walls

Re-arrange rooms for proper airflow (rooms with area rug carpets require under air flow)

Remove paperwork and stationary from bedroom and high traffic areas

Open all luggage that needs to be treated including pockets and other compartments

Beds should be stripped before the technicians arrive

Please leave all bed linens on the bed, so heat will penetrate them
Important Notes & Information
Clothing
Put clothing and linens through the dryer on high heat for about 45minutes, then bag the clothes and tie the bags up prior to heat treatment. If you have a large wardrobe, wash and dry your clothes, then store them in a sealed bag/container, and remove them from your home until the heat treatment is completed. This may usually consist of clothing that is not regularly worn and would not be necessary during the preparation period.


DON'T MOVE YOUR FURNITURE!
Bed bugs hide in their harbourage; your bed has become their home. If you disturb their habitat, they will scatter into other areas of your home/bedroom. While your home is being treated, it's best to leave your furniture as is. This will make the extermination process much more effective and immediate.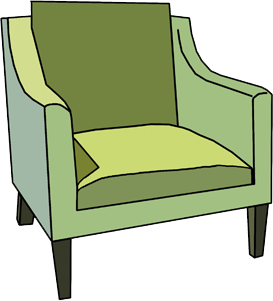 POST-TREATMENT
At the end of the treatment, your home will be extremely hot, and may remain uncomfortably warm for the entire evening, into the morning. It takes a long time for your air conditioner to catch up and cool the house after our heat treatment. Do not be alarmed; this is normal, and even though uncomfortable, well worth it knowing your bed bug problem is gone for good!
Preparation Video
We've recorded a video for you to watch and understand our preparation process to watch at your convenience. We know that this process may be overwhelming, and you may have a lot of questions, so we've prepared this video to help answer some of those questions.
PREPARATION PODCAST
We've recorded a podcast of our heat treatment preparation steps for your easy listening. We know your life is busy, so it may be easiest for you to download our podcast to your mobile device and listen to it later, at your convenience. You can can download this podcast from Podbean.