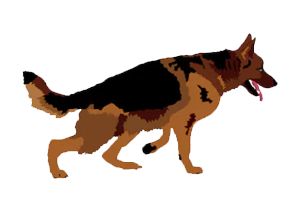 BED BUG SNIFFING DOGS
Are you finding rashes or bite marks when you wake up in the morning? This may be a sign that you have bed bugs. It is possible you are in the early stages of infestation, and may not be able to see the bed bugs. In fact, if you see bed bugs, you are further into the infestation than you may know. That's why we work with certified professionals and their bed bug detection dogs.
The accuracy and sniffing power of a bed bug dog is unbeatable. As the bed bugs' pheromone molecule enters the dogs nose, over 2 million olfactory receptors begin the scent detection process. There is a science to be explained behind bed bug scent detection.

BED BUG INSPECTION DOGS PROCESS
STEP 1
NEXT DAY SERVICE
In most circumstances, we can have our third party bed bug detection dogs come to your house within 24 hours of your initial phone call. We may even be able to get there the same day. This is the perfect time to call us and book a free bed bug inspection.

STEP 2
VISUAL VERFICIATION OF ALERT
If a K9 alerts us to bed bugs, there is a two step follow-up procedure. The handler does not touch the area. The handler uses a second dog in an opposite pattern for dual verification. After dual verification, the handler then visually looks for the evidence. Evidence may not always be found, but the effort must be attempted.

STEP 3
AFTER TREATMENT INSPECTION
It is also very common and recommended to have our dogs inspect your home after a heat treatment. You need to wait about 7 days after the treatment in order to let the remainder of the bed bug pheromone scent to dissipate. Once you have waited the 7 day period, a final inspection guarantees the infestation is eliminated.

BED BUG DOG HANDLER CERTIFICATION
A critical component to success is the handler's knowledge and dedication. A bed bug detection dog handler must be a highly trained individual, completely knowledgable in dog behaviour and bed bug instincts. Many false reports are due to the handler's misunderstanding of their dog's indications. Be informed and educated.
BED BUG DOG CERTIFICATION

There are no established rules or laws in Ontario. Therefore, no governing body ensures certification credentials meet a specific set of standards. The two primary certification bodies are the WDDO and NESDCA. Both of these certifying authorities are based in the USA. Carefully research any other certification before booking.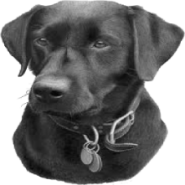 What Is A Bed Bug Dog?
A properly trained bed bug sniffing dog is a highly efficient and obedient animal. Bed Bug Detection Dogs are bred and raised specifically to target bed bugs.

How Do They Detect Bed Bugs?
They are regularly exposed to bed bug pheromones, and are trained in specialized facilities. Our canines are trained in a similar fashion as drug sniffing dogs, or bomb sniffing dogs, and are expected to perform in the same professional manner.

How Many Dogs Does It Take?
In a smaller home or apartment, it is possible to complete an accurate inspection of the area with one dog. However, the company may provide an option for two dog verification. In a larger business, apartment building, hotel or library, 2 to 6 dogs are usually used, depending on the complexity of the facility.

HIRE A BED BUG DETECTION DOG
Our K9 Bed Bug Detection team can inspect your home, office or building efficiently with 94% accuracy. If our dogs do not find bugs, you will have peace of mind knowing that your location is bed bug free. Our dogs can target specific areas and locate the source of your bed bug infestation, which helps our treament experts know exactly where your bedbug infestation is. Our dogs and handlers are so good they can find a single bed bug!
Links & Resources
Additional Bed Bug Dog Information
Free Bed Bug Inspection
Get a free bed bug inspection first, in case dogs aren't required.
Bed Bug Inspection