Do You Have Bed Bugs?
Find Out. Contact Green Heat Bed Bugs Exterminators right away for your next-day absolutely FREE Professional Inspection.
Contact us TODAY and Save $100.
After our professional treatment and discreet service, I'll personally guarantee that for 90 Days no remaining bed bug larvae, eggs or adults survive the treatment!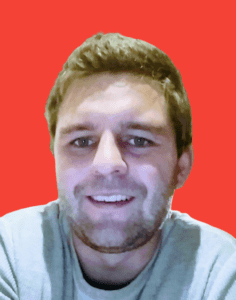 Matus Baran
Green Heat Bed Bugs Exterminators Owner
FREE INSPECTION

A Professional Bed Bug Exterminator will visit your home to determine if you have a Bed Bug Infestation. Bed Bugs Exterminators are highly skilled on How to Find Bed Bugs and will inspect all possible areas.
WHAT OUR HAPPY CUSTOMERS SAY ABOUT GREEN HEAT BED BUGS EXTERMINATORS ...
"Green Heat was so patient and informative. I've never dealt with such a helpful company. A week after the treatment I had the dog come in to sniff out any bugs. He didn't find anything. Just to be safe I purchased bed bug mattress protectors to prevent this from ever happening again! It's comforting with the 90 day guarantee. Today I'm bed bug free!"
"My residential high rise was problematic with bedbugs. We have a monthly pest control program, but the chemicals treatment was not working. Our pest control company suggested Green Heat. We used the Green Heat K9 service. This showed us where to focus the effort. All bed bugs were killed! I would not hesitate to use Green Heat again."
"Green Heat understood my panic and instantly reassured me. They inspected our Hamilton home, took the time to answer all our questions and explained the process to us with such compassion. They really understood what we were going through. Within 24 hours of our inspection we were bug free. I am not sure how we would have gotten though all of it without them. "
SAVE ON YOUR TREATMENT WITH BED BUGS EXTERMINATORS.
JUST CONTACT US TODAY AND SAVE $100!
Call us now, or fill out our contact form. A Bed Bug Professional will contact you to arrange for a FREE Inspection. In addition, we will take $100 off of your treatment!
CALL GREEN HEAT NOW
DO YOU NEED A BED BUG EXTERMINATOR?
A common question is, "Do You Need an Exterminator for Bed Bugs?". We do not recommend that you Kill Bed Bugs Yourself as it is possible that it may make matters worse. Bed Bug Spray and other store-bought Bed Bug Treatment Chemicals usually only force them into deeper hiding, strengthen their immune system, and isn't effective in killing bed bug eggs.
Green Heat Bed Bugs Exterminators Service Locations